Wells Fargo Executive Fired Whistleblower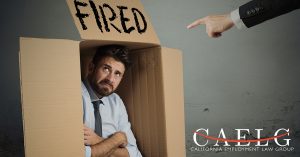 Former Chief Executive Robert Trojan found the organization's accounting firm had an undisclosed conflict of interest, according to a lawsuit he filed against his former employer and Wells Fargo last month in New York's Southern District. A day after raising his concerns, he was fired.
As the Huffington Post explains, the lawsuit says that while he was running the Commercial Finance Association, which represents lenders who make loans on companies' assets and invoices, Trojan found that the group's auditor, Freed Maxick, wasn't fully independent. The suit details how Trojan raised the issue of Freed Maxick's undisclosed business with CFA members to three of the organization's former finance staffers.  If an auditor was also working for one of the group's members, it would effectively be working to audit itself. One of the people Trojan said he raised the issue with was CFA's current president Andrea Petro. Petro's full-time job is an executive vice president at Wells Fargo, where she runs the bank's asset financing group.
Torjan's dismissal was a violation of the Commercial Finance Association's own whistleblower policy that prohibits retaliation. If you too have been wrongfully discharged from your job in retaliation for exercising a legal workplace right, contact us for aggressive legal representation.