Conservative Commentator Tomi Lahren sues The Blaze and founder Glenn Beck for Wrongful Termination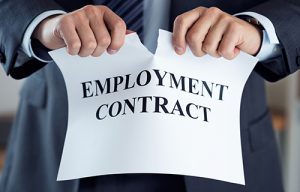 Conservative commentator, Tomi Lahren is suing former boss Glenn Beck and former workplace The Blaze, alleging wrongful termination.
The lawsuit filed in Texas Friday, alleges that Beck and The Blaze terminated Lahren and cancelled her nightly talk show because of her pro-choice comments on "The View" last month.
"I can't sit here and be a hypocrite and say I'm for limited government but I think the government should decide what women do with their bodies," she stated on "The View."
As reported by CNN, Lahren, who is a vocal supporter of President Donald Trump and arguably one the most notable names at The Blaze other than Beck himself, was suspended — along with her show — for a week following those comments.
According to the suit, Lahren then received a call from The Blaze that "her employment was terminated" and "she would have no more shows."