Diddy Sued for Sexual Harassment by Former Chef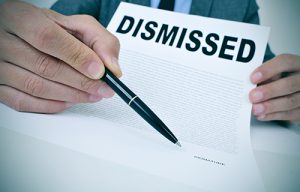 Sean (Diddy) Combs is being sued for allegedly making his personal chef, Cindy Rueda serve him up post-sex meals.
Rueda claims she was hired to be a weekend chef for Combs in January of 2015. In September of 2015, she began working for Diddy full-time and often traveled with Diddy.
As described in NY Daily News, Cindy Rueda, alleges she was required to cook for Combs during or immediately after sexual activity and that he would make comments to her about his naked body, according to a complaint filed Monday.
The personal chef then states in the suit that she was set up to look like she stole one of Diddy's watches after complaining about the treatment she received and was asked to sign a waiver stating that she wouldn't make any claims against Diddy in the future, which she refused to sign and was ultimately fired.
Reuda is suing for wrongful termination, sexual harassment, and violation of whistleblower protection.