Former Mortuary Worker Files Lawsuit Over 'Mental Anguish' at Work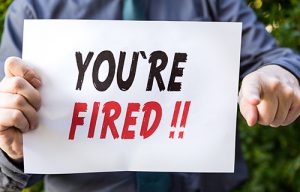 Former employee, Jeremy Glen Hoes has filed a lawsuit against Accucare Mortuary Services for wrongful termination after claiming he suffered post-traumatic stress following his handling of the bodies of a mother and 3-month-old son who were brutally killed.
Hoes said he was fired for threatening to file a workers compensation claim after performing work on Shanna Riddle Vandewege and her 3-month old son, Diederick. Her husband, Craig, has been charged with capital murder.
According to Hoes' attorney, Robert Goodman, and court records, Hoes worked at Accucare for at least three years, and suffered a "post-traumatic stress reaction" after working on the bodies on Dec. 16.  He was also injured after handling the body of a man in November who committed suicide by ingesting paint fumes.
As mentioned in
Star Telegram
, Hoes said he told his employers that he planned on filing
workers compensation
claims from the two cases, but was told not to because the amount of premiums and exposure associated with such coverage were unreasonable and that they would pay for his medical expenses, records show.
Hoes said he was fired in January, two days after he said he planned on filing the claims. He was told that his services were no longer needed, the lawsuit states.