Trump Donor Robert Mercer Sued by Employee for Wrongful Discharge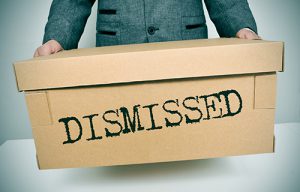 Former research scientist at Renaissance Technologies, David Magerman has filed a lawsuit against one of President Trump's top financial supporters, Robert Mercer for wrongful discharge.
The complaint filed in federal court in Philadelphia, Magerman claims Mercer violated his civil rights for terminating him for exercising his right to free speech to criticize "what he believes are hateful statements and policies from President Trump and Mercer's support thereof."
"Mercer's conduct is an outrageous attempt to deny Magerman his constitutional and federal statutory rights," the complaint says. "Mercer's decision to suspend and subsequently fire Magerman violates a clear mandate of public policy against forced political speech and conditioning employment on political subordination."
According to Forbes, Magerman claims in his complaint that earlier this year he reported one troubling conversation he had with Mercer to Renaissance co-CEO Peter Brown. Before speaking publicly, Magerman says he wrote a memorandum to several Renaissance employees and was told verbally by Renaissance's Chief Compliance Officer Mark Silber that the comments Magerman intended to make were permissible under company policy.