A West Hollywood Worker Sues for Wrongful Discharge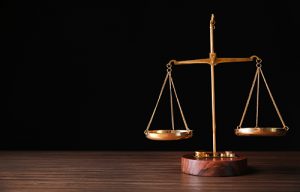 Michelle Rex claims she was fired in retaliation for her role as a witness into a colleague's allegations of harassment and improper electioneering. However, a lawyer for the city said the woman and others in her position lost their jobs for business reasons.
According to West Hollywood Patch, the lawyers made their pitches to a Los Angeles Superior Court jury hearing opening statements in trial of Michelle Rex's lawsuit against the city of West Hollywood. She says she worked as a deputy to Councilman John D'Amico from March 2011 until she was fired in January 2016. She filed the lawsuit two months later, alleging wrongful discharge, retaliation and failure to prevent retaliation.
D'Amico and the council majority voted to eliminate Rex's position and that of Ian Owens, a deputy to Councilman John Duran. According to Rex's lawyer, Mark Quigley, Rex was a witness in the probe into allegations by Owens that he was harassed by his boss.
Owens also alleged improper solicitation and electioneering by Councilman John Heilman's deputy, her suit states.