SpaceX in Wrongful Termination Lawsuit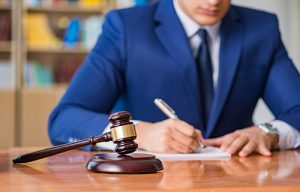 Jason Blasdell filed a lawsuit against Space Exploration Technologies Corp. claiming he was fired after raising concerns about the safety procedures. A judge dismissed the defamation allegation but ruled that the plaintiff could take his wrongful termination and retaliation claims to trial.
According to Patch, Los Angeles Superior Court Judge William Fahey issued his rulings Wednesday in the lawsuit brought in April 2016 by Jason Blasdell. The judge heard arguments April 24 on SpaceX's motion to dismiss the entire lawsuit, then took the case under submission.
Judge Fahey said the trial will focus on whether Blasdell had a reasonable belief that SpaceX was falsifying rocket-test documents and whether he was fired for false reasons. The trial is scheduled May 22.
In his lawsuit, Blasdell says he received consistently positive reviews from management while working at the rocket and spacecraft manufacturer's Hawthorne headquarters as an avionics test technician from 2010 until his 2014 firing. He says he began seeing safety issues related to the testing procedures of rocket parts, leading him to question the quality of the testing and the risks it posed for not just the rockets potentially exploding, but for the potential loss of human life, as well.