$15 Billion in Back Pay Wages for Lowest-Wage Workers Are Never Recovered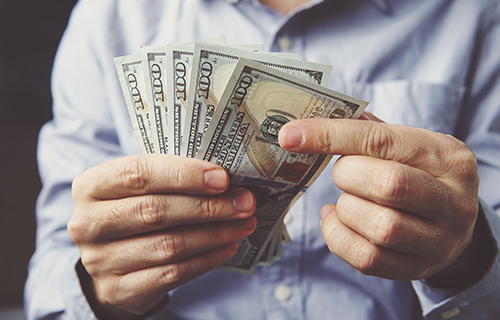 In recent years, the fight for raising the minimum wage has made progress, but unfortunately "wage laws are poorly enforced, with workers often unable to recover back pay even after the government rules in their favor," reveals Politico after a nine-month investigation.
According to Politico "workers are so lightly protected that six states have no investigators to handle minimum-wage violations, while 26 additional states have fewer than 10 investigators." Given the limited resources and widespread issue most cases go unreported with "an estimated $15 billion in desperately needed income for workers with lowest wages," which goes to the pockets of shady bosses instead.
Even if the system is in the worker's favor and orders their employer to pay back what they are owed, 41 percent of those wages aren't recovered, according to the survey of 15 states.
"Wages are far too low to begin with, so when money is stolen right out of workers' paychecks, we have to have effective tools in place to get that money back," Ohio Sen. Sherrod Brown said in a statement to Politico. "But wage theft is just one part of the problem that hard work simply doesn't pay off the way it should. And that's true for all workers — whether they punch a time clock, swipe a badge, make a salary or earns tips — they're working too hard for too little."