Reverend of United Methodist Church Reaches Settlement in Sexual Harassment Case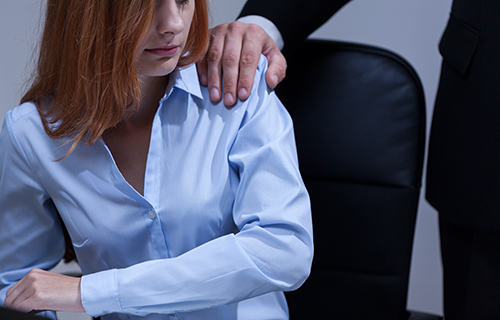 Reverend Bud Heckman of the United Methodist Church has agreed to settle a sexual harassment case rather than face a church trial. He was accused of sexually harassing four women, including his former wife, an ex-girlfriend, and two other young women who he met at interfaith conferences. Even though Heckman did accept guilt on some church charges, he has denied certain allegations that were made by the four women.
K.R., the initials chosen by Heckman's ex-girlfriend who wished to appear anonymous due to her fear of him, stated in the case that Heckman stalked her after she tried to end the relationship with him. K.R. reported the behavior to the police, which left Heckman with a charge of stalking and harassment. In New York in 2012, he pleaded guilty to a lesser charge. Laura Heckman, Heckman's wife at the time, was divorcing him when his guilty plea occurred. Allegedly, Bud Heckman said he would rather kill their children than pay child support. Heckman's wife tried to reach out to the church for help, but the bishop and the church did not respond to her calls.
A junior in college, Megan Anderson, met Heckman in 2015 at an event called the Parliament of the World's Religions that she was sent to by her job. After introducing herself to Heckman, he took her on an outing where he touched her in a manner that made her feel uncomfortable, asked her to go to his hotel room, and then allegedly tried to put his hand in her pants. At the same conference, Heckman went into a different woman's hotel room whom he had met at a previous conference. Allegedly, he showed up to her room in his underwear. According to the case, Heckman then proceeded sexually harass her by sending sexually explicit text messages over a period of a few years.
Heckman, who would have been the first well known #MeToo case in a church trial with the United Methodist Church, settled the case instead of facing the trial. He admitted guilt and agreed to retire from his position as a Reverend. Women within the United Methodist Church have started coming forward with their harassment stories as well.
If you feel that you have been sexually harassed and would like to know your rights in the state of California, please contact the attorneys at the California Employment Legal Group today for a free consultation with an experienced employment lawyer.