Third Fox News Employee to Join Racial Discrimination Lawsuit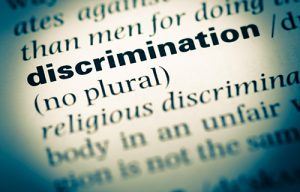 A third Fox News Employee has joined a lawsuit accusing the Fox news network of racial discrimination. According to an amended complaint, Monica Douglas, a manager in the credit and collections department at Fox News, was "subjected to the same racially discriminatory treatment" that plaintiffs Tichaona Brown and Tabrese Wright claim to have endured at the hands of a longtime senior Fox News executive, former Comptroller Judith Slater, who is white.
As Market Watch mentions, the amended complaint accuses Slater of mocking Douglas's hair, kicking her in the buttocks and referring to her Brooklyn home as the "murder capital of the world" because a lot of black people live there. In addition, the suit claims Slater mocked Douglas's appearance following her treatment for breast cancer.
If you too have suffered racial discrimination in the workplace, contact us today for a free consultation and learn about the options available to you.