Glenn Beck and The Blaze are Countersuing Tomi Lahren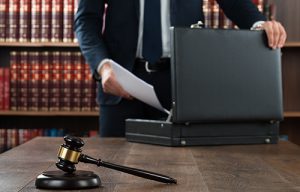 TheBlaze and its founder, Glenn Beck, are countersuing the former employee, Tomi Lahren, after she filed a lawsuit against them alleging wrongful termination.
Conservative commentator, Tomi Lahren alleged that Beck and The Blaze cancelled her nightly talk show because of her pro-choice comments on "The View" last month.
"I can't sit here and be a hypocrite and say I'm for limited government but I think the government should decide what women do with their bodies," she stated on "The View."
As stated in Business Insider, the countersuit from Beck and TheBlaze was filed on the grounds that Lahren breached her employment contract by making public statements that reflected negatively on the network. It claimed that it never terminated Lahren, stating that the company "relied on the industry standard 'pay of play' provision in her contract" which allowed the company to cease broadcasting Lahren's show while continuing to pay her. The suit also disputed Lahren's claims that her email account was terminated and that TheBlaze had blocked access to her Facebook page.
"TheBlaze never had access to Lahren's personal social media accounts and has taken no action to block her from using them – as can be demonstrated by her continuous Twitter stream and Instagram posts," the countersuit states.