Sealy to Pay $175K to Settle "Severe Racial Harassment" Charge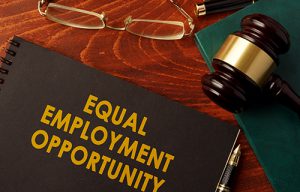 Sealy, a mattress and box spring factory in St. Paul, Minnesota, will pay $175,000 to settle a charge of "severe racial harassment," according to the U.S. Equal Employment Opportunity Commission.
The federal agency said Sealy subjected black and Hispanic employees to harassment that involved a noose, Ku Klux Klan hood, and racist epithets and jokes.
As mentioned in Twin Cities, the agency also found that the company discriminated against black and Hispanic employees in the selection of lead positions at the St. Paul facility and violated the Civil Rights Act of 1964.
Going forward, Sealy has committed to provide their employees with anti-discrimination training, revise and disseminate an anti-harassment policy, implement a more objective application process for lead jobs, and require compliance with Equal Employment Opportunity laws as part performance evaluations of supervisors, the EEOC said.
"We are pleased that Sealy worked cooperatively with us to fashion an anti-harassment policy that will better address employee complaints," Julianne Bowman, EEOC Chicago district director, said in a statement.
If you have been victimized by your employer, contact us today for a consultation with an experienced CA employment lawyer who will clearly explain your rights and options under the law.