Court Says Profanity is OK During Unionization Fights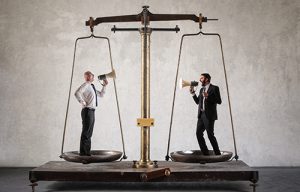 An employee fired by Pier Sixty in New York for calling his boss a "nasty mother f*cker" in a Facebook. The Second Circuit Court of Appeals found that the employee should not have been fired for his post. As Market Place mentions, the reason for this is that the comment was made during a time when the employees were trying to unionize, and the profanity-filled post ended with an encouragement for employees to support the union.
After the employee, Hernan Perez was terminated, he filed a claim with the National Labor Relations Board stating that he was terminated in retaliation for "protected concerted activities." Under the National Labor Relations Act, employees cannot be fired for union activity, which includes criticism of the employer and workplace policies.
"Perez's conduct sits at the outer‐bounds of protected, union‐-related comments," the court wrote in its ruling.
If you feel you have been wrongfully discharged from your job in retaliation for exercising a legal workplace right, call the California Employment Legal Group for aggressive legal representation.