Opa-locka Employee Fired for Helping Feds Uncover Mass Corruption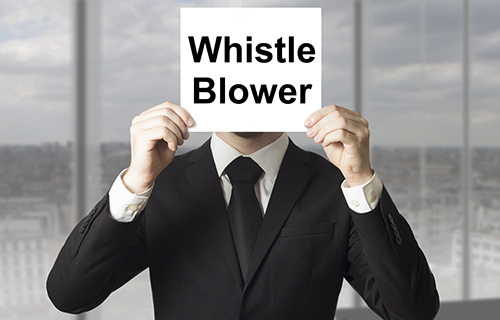 Hired in June 2013, Delia Kennedy worked as a grants administrator for the City of Opa-locka. However, after City Attorney Vincent Brown revealed in a citywide email that Kennedy was cooperating with the FBI in an ongoing corruption probe, city leaders eliminated her position.
According to the Miami New Times, Kennedy helped bring in nearly $60 million in governmental grants. City leaders claimed they simply needed to balance the budget. But Kennedy is sure the timing was no coincidence — they actually wanted to fire her for her helping uncover the corruption.
Kennedy's suit claims that Opa-locka and City Manager Yvette Harrell terminated her for protected whistleblower activities. Her attorney, Michael Pizzi, tells New Times he can think of no logical explanation for the firing.
"Why would a city that's broke and has wasted millions of dollars get rid of a low-paid grant coordinator who brings in the type of federal and state dollars the city so desperately needed?" he says. "They knew that she had contacted the FBI to report malfeasance. We believe the only explanation for her termination was that they wanted to get rid of somebody who had the integrity to report it."