Employee at Office of State Fire Marshal Files Sexual Harassment Lawsuit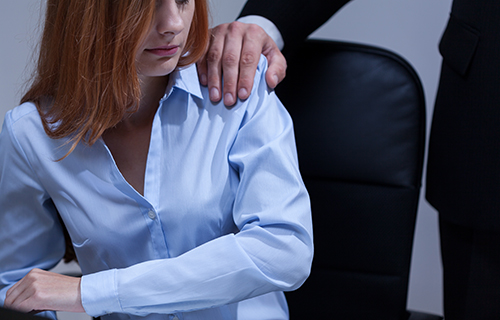 Dorothy Bonsant, an employee who has worked for the fire marshal's office in Maine since 2008 has filed a lawsuit alleging that her co-worker, Sgt. Scott Richardson, sexually harassed her. The lawsuit states that Bonsant was subjected to sexual harassment by Richardson until October 2017.
The allegations against Richardson include showing perverse interest in Bonsant, sending inappropriate emails, continuously mentioning her appearance, and in late 2015 he moved his cubicle directly next to hers in order to have more interactions with her. Richardson then proceeded to seek hugs from Bonsant, which she opposed, and in 2017, he grabbed her by the hips and squeezed them with force, asking her to join him in his camper.
Shortly after Bonsant filed a complaint with HR at the fire marshal's office, she was told Richardson had threatened to kill two co-workers in 2016 after Richardson allegedly made comments about a potential employee that were age discrimination-based. After hearing about the threats, Bonsant missed 184.5 hours of work for sick days, compensatory days, and vacation time due to her sleepless nights and fear for her safety.
Bonsant's lawsuit states that the state of Maine allowed illegal sexual discrimination to occur since the state fire marshal's office failed to protect Bonsant in the workplace, and has yet to take any action against Richardson. Both Richardson and Bonsant still work for the Office of State Fire Marshal. Bonsant's lawsuit seeks back pay, damages, attorney fees, and more.
If you are experiencing sexual harassment in the workplace, please contact the attorneys at the California Employment Legal Group today for a free consultation with an experienced employment lawyer who will clearly explain your rights and options under the law.