Supreme Court to Decide if LGBTQ Employees are Safe from Discrimination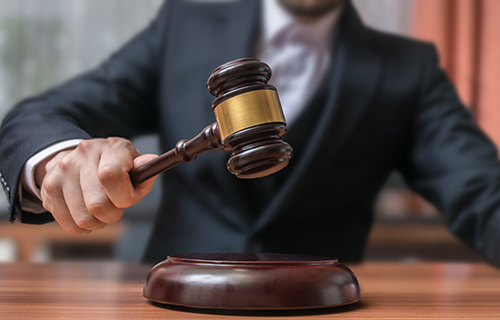 The Supreme Court on Tuesday will hear three cases that will help the court decide whether or not LGBTQ individuals in the workplace should be protected under Title VII of the Civil Rights Act. The existing federal statute makes it illegal to discriminate against someone in the workplace on the basis of biological sex. If the court decides in favor of the cases, it will become illegal for employers to discriminate against potential and existing employees because of their sexual orientation or their gender identity.
People like Kathleen O'Donnell and her wife Casey who live in Billings, Montana are closely watching to see what the Supreme Court decides. Kathleen was discriminated against in her workplace when co-workers verbally harassed her because of her appearance. Right before her six-month probationary period was up, Kathleen was informed by her supervisor that he was instructed to terminate her employment "…because the owner does not like that you're gay."
Over half of the U.S. states do not have laws explicitly protecting LGBTQ people from housing and employment discrimination. Some local governments have nondiscrimination ordinances on the basis of gender identity and sexual orientation, but others do not have such ordinances. The federal Equal Employment Opportunity Commission has stated that it enforces Title VII's protections regardless of gender identity or sexual orientation, however, courts have debated whether or not the EEOC has the authority to make those decisions.
No matter what conclusion the Supreme Court comes to, LGBTQ individuals all over the country will have their lives changed in some way, shape, or form, whether it is in a positive manner or a negative manner.
If you feel that you have been wrongfully terminated and would like to know your rights as an employee in the state of California, please contact the attorneys at the California Employment Law Group today for a free consultation with an experienced employment lawyer.