Sexist Discrimination Lawsuit emerges against Sullivan County Department of Corrections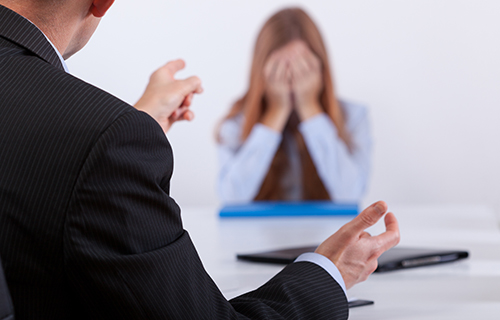 Former Corrections Officer Tori Jacques has filed a lawsuit against Sullivan County DOC and superintendent Dave Berry in May. Jacques claims that colleagues made sexist comments about her job performance and appearance while working. Jacques spoke up about the gender discrimination and was ignored and retaliated against.
Jacques started in June 2016 and was promoted to corporal. Male staff members started gossiping about her and claiming she "had no idea what she was doing." One officer made a comment about how much he "hated" her and made inappropriate comments about her tattoos. The same staff member openly speculated about another staff member's sexuality. Another comment was made when Jacques applied to be on the jail's Correctional Emergency Response Team but got discouraged after she heard that some male staff members asked, "since when do we put females on C.E.R.T anyway?" Jacques stated that there was a recording with some male staff members stating that a woman had only been hired by the department to perform sexual acts.
Jacques claims that there were constant conversations that were derogatory towards female and gay staff members. There was also a claim reported by Jacques about an inmate being sexually harassed, stating that a corrections officer discussed his genitals in front of her making the woman uncomfortable.
All the claims that Jacques reported to her supervisor were ignored, she was also accused of falsifying her reports about the complaints she made. Jacques left her job because all of her claims were not investigated and instead her integrity was questions. She then applied for a corrections job in a different county but was denied because the Sullivan County Officials spoke poorly of her and made it impossible to obtain employment in the field she specialized. The lawsuit includes complaints about sexism and discrimination that were not taken seriously.
If you feel that you have been wrongfully terminated, or you have been discriminated against because of your disability and would like to know your rights as an employee in the state of California, please contact the attorneys at the California Employment Legal Group today for a free consultation with an experienced employment lawyer.