A Reporter Accused of Sexual Misconduct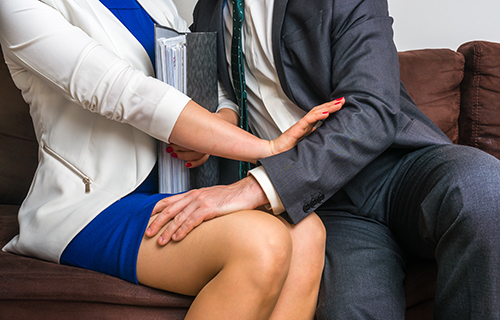 Powerful crime reporter at The Pittsburgh Post-Gazette who also taught journalism classes at Point Park University Michael Fuoco had a reputation for harassing young women and no one wanted to hold him accountable because they feared contract issues along with ruining their professional reputation for going against Fuoco. The accusations arose when new leadership took place. Jon Schleuss a reporter who became the first openly gay president of the union for the NewsGuild, the nation's largest journalists' union.
Once Schleuss started to investigate the alert of sexual misconduct by prominent union official Michael Fuoco but the initial accusations were unconfirmed. Schleuss did not aggressively pursue the claims about Fuoco which allowed Fuoco to hold onto his power. Over time there were post-Gazette journalists who described experiences involving Mr. Fuoco making unwanted advances on them or sexually harassing them. Additionally, young women were warned to avoid Mr. Fuoco. Other women reported that two women were taught by Mr. Fuoco in college journalism classes and he pressured them into sexual relationships one woman became pregnant. She attempted to share the email threats from Mr. Fuoco but the vice president of human resources Stephen B. Spolar emailed a response stating that her argument was a personal one and she was then instructed to not contact Mr. Fuoco during work hours.
Allegedly, the NewsGuild and The Post-Gazette management received at least two complaints about Mr. Fuoco's conduct over two decades. The newspaper's executives knew of his sexual relationship with at least one former college student and gave him a week's suspension. It was obvious that there was a lack of respect for women. One recent tip was from victim Moriah Balingit who stated that The Post-Gazette was a hostile work environment and also Mr. Fuoco tried to kiss her. A former staff photographer Rebecca Droke said that he unexpectedly and inappropriately kissed her while they were sitting next to each other at a banquet. Since the accusations Fuoco has stepped down and left the newspaper but denies all sexual harassment accusations.
If you feel that you have been wrongfully terminated, or you have been discriminated against because of your disability and would like to know your rights as an employee in the state of California, please contact the attorneys at the California Employment Legal Group today for a free consultation with an experienced employment lawyer.